About RUDSETI
Background
Millions of unemployed youth particularly from rural and semi-urban background who could not access higher/professional education but oriented towards white-collar jobs are driven to despair for not finding a job. Of late, these distressed youth are attracted towards antisocial activities for their livelihood. This tremendous waste of human resources and mismatch of potentiality with productive deployment has baffled the planners and administrators.
Genesis
It is under these circumstances that Rural Development & Self Employment Training Institute (RUDSETI), a unique initiative in mitigating the problem of unemployment was started in 1982 by Dr D Veerendra Heggade, a Visionary leader, President of Sri Dharmasthala Manjunatheshwara Educational Trust and Dharmadhikari of Dharmasthala, supported by Syndicate Bank and Canara Bank The collective thinking gave concrete shape in providing an institutional framework in the form of Rural Development & Self Employment Training Institute (RUDSETI) in 1982.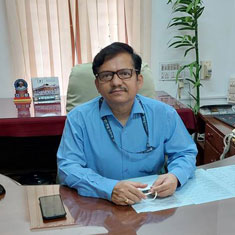 Giridhar Kallapur
Objective
Identify, orient, motivate, train and assist the rural youth to take up self-employment/wage employment ventures as an alternative career.
To take up research and development activities in Entrepreneurship and Rural Development etc.
Services of RUDSETI
Providing solutions to the unemployed youth aspiring to take up self-employment sets RUDSETI apart among training/Entrepreneurship Development institutes. The following services are provided in an innovative and cost effective manner, with a spirit of service:
Creating awareness on self-employment /entrepreneurship.
Developing motivation and positive attitude.
Training to acquire hard skills & soft/life skills.
Handholding for establishment and successful running of enterprise.
Linkages with Banks for financial assistance.
Uniqueness of the Organization
Commitment of the Promoters:
The sponsors of RUDSET Institute, viz., Sri Dharmasthala Manjunatheshwara Educational Trust, Syndicate Bank and Canara Bank have taken this initiative out of their concern towards providing sustainable livelihood activities to unemployed youth and involving them in the economic development of the country. They carry forward the mission with conviction and commitment.
The officers deputed from sponsor banks as Directors of the RUDSETI centers possess rich experience in the field of Rural Development. These officers supported by in-house faculty will handle EDP inputs such as behavioural inputs, managerial inputs, banking, launching formalities etc. Besides this, the expert practitioners i.e., Guest Faculties in the respective field, who provide their services out of social concern, impart skill training. Most of these experts/ Guest Faculties are RUDSETI trained entrepreneurs.
In accordance with the Common Norms Notification of the Ministry of Rural Development, Government of India, the Course Modules designed by National Academy of RUDSETI (NAR), the National level Resource Organisation for RSETIs are adopted by RUDSETIs also for the purpose of training. These courses have been aligned with the National Skill Qualification Framework stipulated by the Ministry and approved by it.
Training modules are so designed that the Entrepreneurship Development is achieved through Human Resource Development. The course modules structured out of practical experience, research and experiment facilitate development of the necessary skills in a systematic manner in a short period. These course modules are reviewed by National Academy of RUDSETI periodically and updated from time to time.
The widely acclaimed effectiveness of RUDSET Institute's training is attributed to its unique training methodology. Through structured psychological exercises, the participants are stimulated to shed inhibitions and develop interest in learning. Besides lecture sessions, behaviour simulation games, exercises, field visits, hands on experience, interface with supporting system, group discussions, case study etc. are effectively used in the training. Most importantly all the training sessions are conducted in vernacular languages only.
Committed Staff and training atmosphere:
The committed workforce of the Institute successfully maintains a conducive atmosphere for learning. Cordial trainer-trainee relationship, discipline, guidance for personality development and socialisation with fellow trainees offers excellent scope for effective learning.
Majority of RUDSETI units have well-developed campus consisting of the administrative office, classrooms, work shed, dormitories to trainees and guest houses to guest faculties and mess facilities. Library, recreational facilities and audio-visual aids which facilitates quick learning are also provided.
Training Programmes
RUDSETI offers more than 60 types of Entrepreneurship Development Programmes (EDPs) in various avenues. All the programmes are of short duration intervention ranging from one to six weeks. Mainly they are classified in to four categories as shown below:
For First Generation Entrepreneurs
Agricultural EDPs:- Commercial Horticulture/Flouriculture, Krishi Udyami, Dairy Farming & Vermi Compost Making, Poultry, Bee Keeping, Pisciculture, Vegetable Nursery Management and Cultivation, Poly Houses and Shade Net Farming, Piggery, Sheep Rearing, Cultivation of Medicinal and Aromatic Plants, Rubber Tapping & Processing, Gardening and Landscaping etc.
Product EDPs:- Women's/Men's Tailor, Homemade Agarbatti Maker, Soft Toys Maker & Seller, Embroidery & Fabric Painting, Jute Products Udyami, Costume Jewelry Udyami, Papad, Pickle and Masala Powder Entrepreneur, Candle Making, Bamboo & Cane Craft Making etc.
Process EDPs:- Electric Motor Rewinding & Repair Services, Beauty Parlour Management, Photography & Videography, Cell Phone Repairs & Service, Gharelu Vidyut Upkaran Seva Udyami, Two Wheeler Mechanic, Entrepreneurship in Desktop Publishing, Computer Hardware & Networking, Refrigeration & Air-Conditioning, Computerized Accounting, Men's Parlour and Salon Udyami, Installation & Servicing of CCTV Camera, Security Alarm & Smoke Detector, Fast Food Stall Udyami, Plumbing and Sanitary Works, Travel & Tourist Guide etc.
General EDPs:- Entrepreneurship Development Programme for Micro Entrepreneurs/Business Correspondents & Business Facilitators, Debt Recovery Agents/PMEGP Beneficiaries/Financial Literacy, Bank Mitra, Shop Keeper etc.
For Established Entrepreneurs
Skill Upgradation:- To improve the skills and enhance capability of the settled trainees.
Growth Programmes:- To aim and achieve high goals in life and business for the settled trainees.
RUDSET Institute also organizes Entrepreneurship Development Programmes for Transgender members, Jail Inmates, Persons with Disability and Sex Workers. All the courses are National Skill Qualification Framework aligned courses approved by National Skills Qualifications Committee and Core EDP courses notified by MoRD.
Rural Development & HRD Programme:- Through this, RUDSETI aims at:
Training Rural Development facilitators of NGOs.
Training in SHG management and
Training Bank officials in Rural Development activities.
Selection of candidates for training programmes
Unemployed youth in the age group of 18-45 years, irrespective of caste, creed, religion, gender and economic status, having aptitude to take up self-employment or wage employment with some basic knowledge in the related field can undergo training which is totally free of cost.
Follow up Services
The cutting edge of RUDSETI training is the post training follow up for sustained motivation among the trainees. The effort to make them rise on to pinnacle includes:
Two years follow up – Through regular correspondences, Individual contacts, Unit visit, Village/Taluk/District/Branch level meeting etc.
Facilitating credit linkage with the banks for setting up of micro enterprises.
Marketing Support
RUDSETI Bazaars are organised to provide marketing support to the RUDSETI trained entrepreneurs. This facilitates the participants to get an insight about market trends and customer behaviour. Each unit organises at least one Bazaar every year during melas, exhibitions, special occasions in their command area.