Hand Holding
The cutting edge of RUDSETI training is the post training follow up for sustained motivation among the trainees. The effort to make them rise on to pinnacle includes:
Two years follow up – The trainees will be followed through regular correspondences, Individual contacts, Unit visit, Village / Taluk / District / Branch level meeting etc for a period of two years.
Facilitating credit linkage with the banks for setting up of micro enterprises.
MARKETING SUPPORT:
RUDSET Bazaars are organized to provide marketing support to the RUDSETI trained entrepreneurs. This facilitates the participants to get an insight about market trends and customer behaviour. Each unit organizes at least one bazaar every year during melas, exhibitions and special occasions in their command area.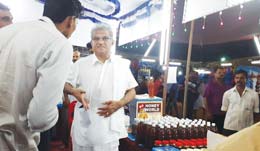 Visit of Dr D Veerendra Heggade,
President of RUDSETIs to RUDSETI Bazaar, Ujire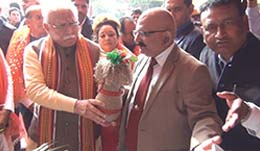 Visit of Manohar Lal Khattar,
Hon'ble Chief Minister of Haryana to RUDSETI Bazaar, Gurugram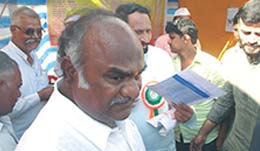 Visit of Sri Laxman Savadi
Hon'ble Deputy Chief Minister of Karnataka to RUDSETI Bazaar, Vijayapura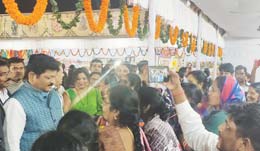 Visit of Sri Pratap Jena
Hon'ble Minister for Panchayati Raj & Drinking Water, Law, Housing & Urban Development, Government of Odisha to RUDSETI Bazaar, Bhubaneshwar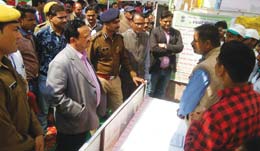 Visit of Sri Inder Singh Rao
IAS, DC, Baran and Sri Ravi Kumar, IPS, SP, Baran to RUDSETI Bazaar, Baran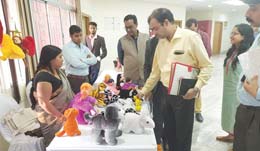 Visit of Sri Arvind Chaudhary
IAS, Principal Secretary, RDD, GoB and Sri Bala Murgun D, IAS, CEO, BRLPS to RUDSETI Bazaar, Hajipur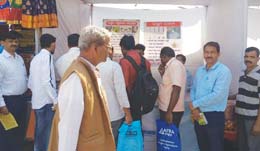 RUDSETI Bazaar
Dharwad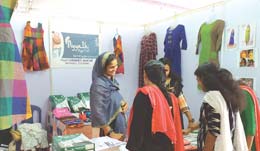 RUDSETI Bazaar
Kannur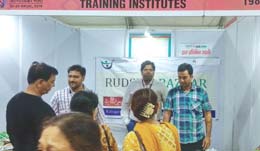 RUDSETI Bazaar
Ghaziabad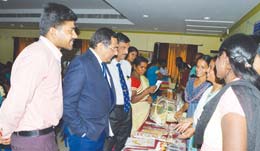 RUDSETI Bazaar
Madurai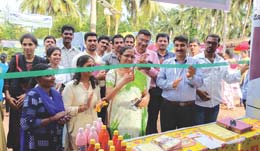 RUDSETI Bazaar
Brahmavar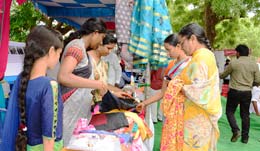 RUDSETI Bazaar
Ongole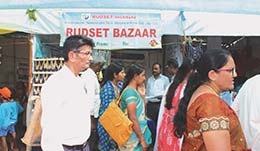 RUDSETI Bazaar
Bengaluru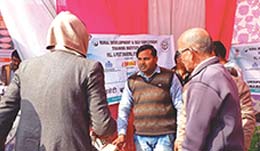 RUDSETI Bazaar
Agra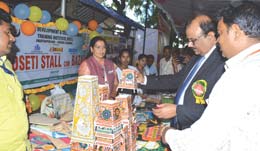 RUDSETI Bazaar
Ananthapuramu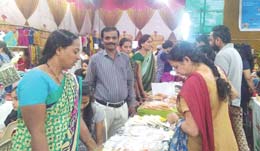 RUDSETI Bazaar
Pune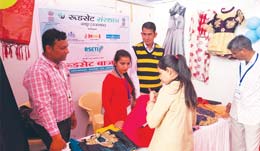 RUDSETI Bazaar
Jaipur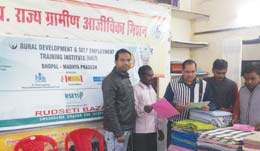 RUDSETI Bazaar
Bhopal
RUDSETI Bazaar
Nadiad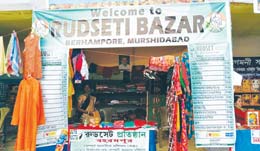 RUDSETI Bazaar
Berhampore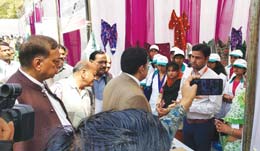 RUDSETI Bazaar
Bhilwara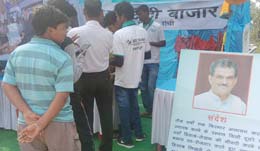 RUDSETI Bazaar
Ranchi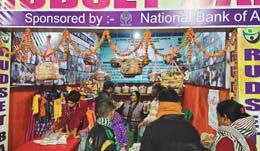 RUDSETI Bazaar
Agartala
RUDSETI Bazaar
Nagaon
CONSULTANCY:
RUDSETI model of Rural Entrepreneurship Development has been found worth emulating. RUDSETI has become brand name in the field of Rural Entrepreneurship and caught the attention of RBI, Union and State Governments, NABARD, SIDBI etc. The methodology and results of RUDSETI have motivated Banks, NGOs, Government to advocate and replicate the model of RUDSETI in various corners of the country.